WELCOME
TO
SCUBA

Icons & Animations
By ScubaMom
~~~~~~~~~~~~~~~~~~~~~~~~~~~~~~~~~~~~~~~~
To enter Animations, click one of the images above,
and use the following words in the password box.
Name: enter
Password: here
~~~~~~~~~~~~~~~~~~~~~~~~~~~~~~~~~~~~~~~~

Animations are created and copyrighted by Lynn McKamey (ScubaMom).
You are welcome to save a few and use them on your personal
home pages, but please DO NOT link directly to any of these
images or use them in animation collections of any kind or sort.
If you use one on your webpage, please give ScubaMom credit
and a link to this page. You are welcome to use a link button.
ScubaMom's Link Buttons

If you like midi files, visit ScubaMom's Midi page.
CLICK HERE
~~~~~~~~~~~~~~~~~~~~~~~~~~~~~~~~~~~~~~~~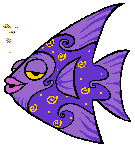 Email ScubaMom
Copyright Lynn McKamey