I "snapped" this awesome octopus on the Wreck of the Rhone in the BVI. Oddly, it danced around the ships's mast (lying sideways on the ocean floor) for almost five minutes in broad daylight! It was very friendly and changed colors three times during the event to have almost a "gilded" look - click on the picture above to see him change colors.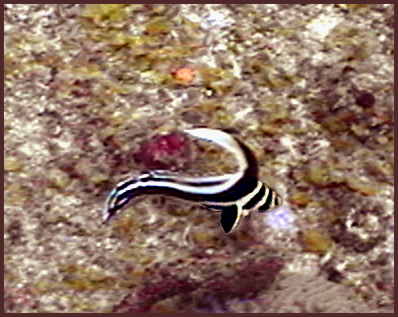 I love spotted drums but they are hard to catch in a good shot since they are very fast swimmers and elusive. This little fellow was found at Coral Gardens in the BVI near Dead Man's Chest.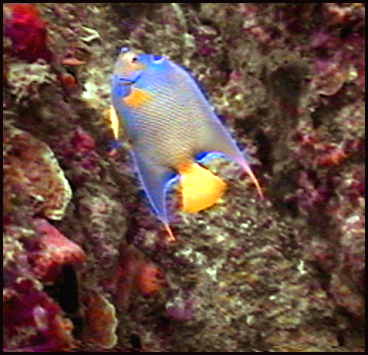 During our December 1997 dive trip to the BVI, we found more fish than I ever remember seeing in the last six years. And ... strangely, the fish and marine life were very friendly including the usually very shy Queen Angels. This one actually "played" with my camera and allowed me to get very close to it. It was found at Painted Walls in the BVI, a very colorful dive site which has coral encrusted walls surrounding canyons as shown below.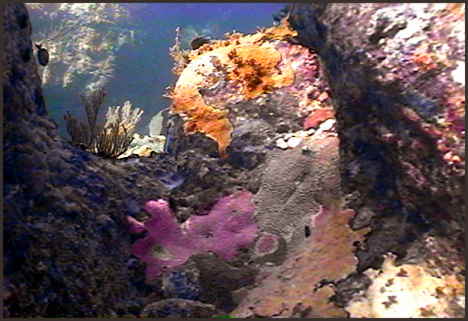 As you can tell from the photos above, I love colorful fish and brillant underwater walls. Once in a while, a photographer is lucky enough to catch a shot that combines them both. Here is a beautiful Queen Angelfish swimming next to a giant wall full of coral and sponge of all colors. Mother Nature, or maybe I should say King Neptune, doesn't do much better than this!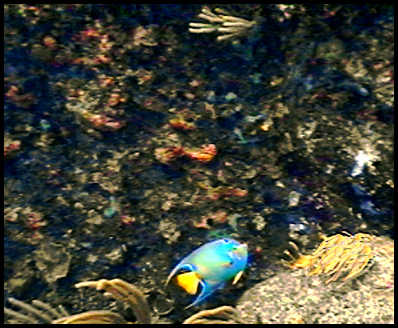 All the pictures were taken with our underwater video camera and converted to images with a program called SNAPPY.

Copyright 1998 Lynn McKamey (ScubaMom)