My husband, Kenneth, and I first visited the Caribbean in 1987 on a small cruise ship which stopped at a different destination each day. We started in Barbados and drifted northward visiting a different island each day.

On the fifth morning, we awoke, wandered to the deck, and were astounded to find ourselves anchored in the middle of Sir Francis Drakes Channel surrounded with all the gorgeous islands and cays of the British Virgin Islands. Colorful sailboats glided in soothing tradewinds, flocks of pelicans filled the air, white beaches sparkled in the distance, and I knew that we'd definitely found "paradise".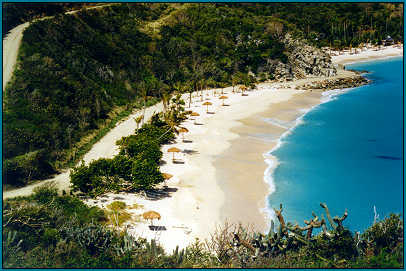 A few years later, our family of five spent Christmas on a tiny cruise ship which explored the nooks, crannies, bays, and cays of all the Virgin Islands. We shopped in St. Thomas, hiked the tropical trails of St. John's National Park, toured St. Croix, took a scenic ride over the high saddleback ridge of Tortola, snorkeled Virgin Gorda's stunning coral reefs and the famous "Baths". We discovered that each U.S. and British Virgin Island offers a different atmosphere and best of all, they are linked by an excellent ferry system which allows visitors to easily move from island to island or take day trips.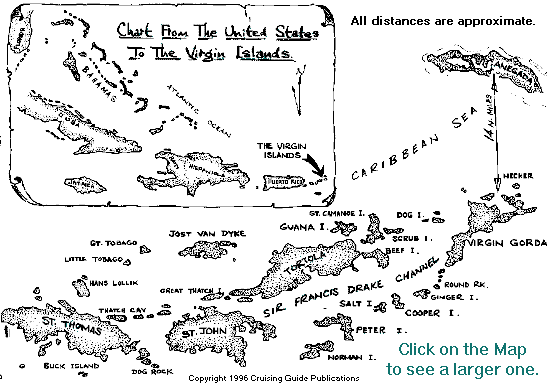 Since then, we became "land lubbers" and began narrowing our search for memorable places by staying at two or three resorts on each visit. We also became scuba divers, adding a new underwater dimension to our vacations. Our trips, split between several BVI regions, gives us a chance to dive all areas and many different sites of this vast island chain.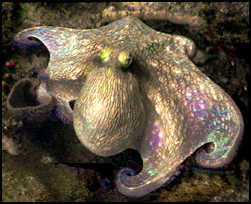 The BVI is full of protected coves, gorgeous beaches, and numerous coral gardens perfectly suited for sailing, snorkeling, and watersport adventures. While this area is known for its excellent shipwreck diving, it also has underwater caves, canyons, pinnacles, and tunnels. The Cousteau family has vacationed on Virgin Gorda many summers and noted that more than 80% of the fish and coral species found throughout the Caribbean can be seen in and around the BVI. Those who visit in February and March may have the bonus of seeing humpbacked whales during migration.

Of the 60 islands and tiny cays which make up the BVI and encompass Sir Francis Drake Channel, only a few have guest accommodations, but visitors have a wide selection of places to stay from small, "barefoot beach" cottages to large luxury resorts. Island restaurants are plentiful and offer choices of spicy West Indian dishes to sumptuous Continental cuisine.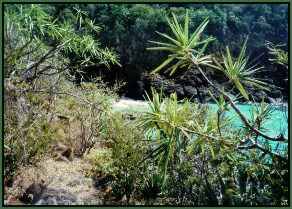 Tortola, the biggest island, is mountainous with a high 1200' ridge road linking the centrally located capital Road Town with West End, a village only a few miles from St. John USVI. The Beef Island commuter airport is on the eastern side. Tortola is quaint, somewhat rustic, and has casual inns, small hotels, guest houses, and villas for vacationers. Shopping is limited but offers colorful Caribbean hand-crafts, spices, and T-shirts; fancy outdoor wear is available at Pusser's Bar and Grill. Those wanting to do serious shopping simply take a ferry from Road Town to St. Thomas for a day trip. Many of the inns and guest houses are scattered along the north and west side of the island, a 30 to 40 minute ride from the airport or Road Town along a narrow, curvy, cliff hanging drive with fantastic views. The hotels around Road Town are nearest the ferries, sailing, diving, and day trip operations.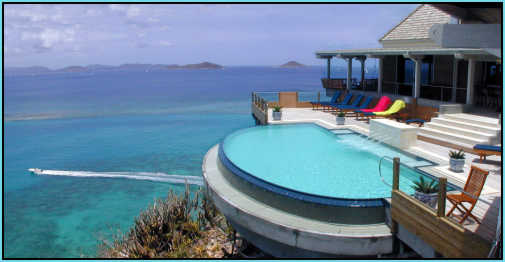 Virgin Gorda, 5 miles east of Tortola, was a sleepy little island until the 1960s when Laurence Rockefeller opened the well known Little Dix hotel located in "the valley" on the west side of the island. Other resorts were eventually built in the North Sound area - one of the prettiest in the BVI. The west coast of Virgin Gorda, lined with gorgeous white sand beaches has lots of villa resorts - popular for family vacations. This island has a small commuter airport open only during daylight hours and is also accessible by ferry boat from Road Town or the Beef Island airport. Virgin Gorda has more beaches than Tortola, the most famous being The Baths on the southern tip where massive boulders are scattered along shorelines to form unique grottos and pools.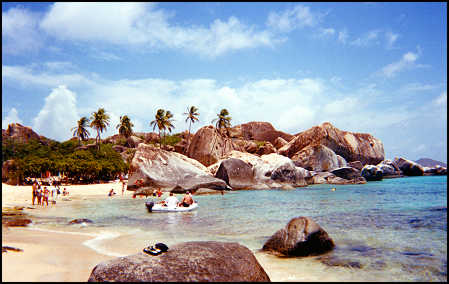 Peter Island, located 4 miles across Drakes Channel from Tortola, is a 20 minute ferry ride from Road Town or 30 minute cruise from the Beef Island Airport. This large, mountainous island with outstanding beaches is home to The Peter Island Resort. It is completely self-contained and has its own ferries for day trips to Beef Island airport, Road Town, Virgin Gorda, and St.Thomas.

Guana Island, another private island with an exclusive resort, is a tropical wonderland set in a wildlife sanctuary full of flora and fauna. Those who love hiking and the great outdoors will find this mystical destination "one of a kind" in the Caribbean, if not the world.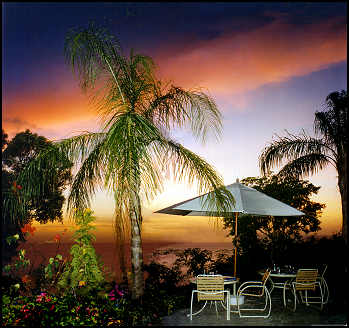 Anegada Island, 14 miles north of Tortola, is an immense sandbar in the middle of the ocean and has miles of stunning beaches, coral reefs, and one small hotel, plus a few guest cottages. This is truly the "great escape", as is Jost Van Dyke west of Tortola, and Cooper Island.
The BVI has many outstanding vacation destinations, however, unless one stays on Tortola which has the main commuter airport, most of the hotels and inns on nearby islands must be reached by boat or ferry. Over the years, we've stayed at six different resorts in the BVI, and returned to several more than once. We prefer upscale, quiet havens with gorgeous (and uncrowded) beaches, exceptional cuisine, attentive service, gracious staff members, easily accessible snorkeling and scuba diving, plus pleasant and privately located rooms. Our vacations are an escape from our businesses, children, and the daily grind - a few days in paradise where we can enjoy each other in beautiful surroundings, and our only worry is arising early enough to catch the dive boat!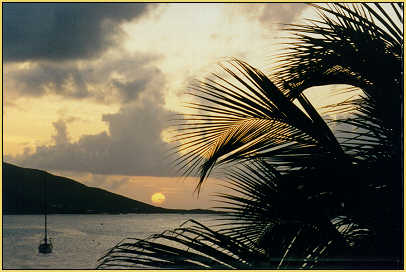 Because part of the beauty and charm of the BVI is touring, sailing, snorkeling, diving, or ferrying amongst the many islands, I highly recommend that those planning to visit the Virgin Islands work with a travel agent familiar with the accommodations, ferry and airline schedules, scuba operations, yacht charters, and other activities available to make your vacation one of the best ever. Visitors can, of course, just reach the resort, check in, and relax on the beach for a week or so, but they might be missing half the allure of the BVI! We use Ulf Carlson of Olson Travel & Nautical Charters (800) 525-8090 or (361) 643-4555. He has been sailing and vacationing in all the Virgin Islands for many years and has a wonderful charter-A-boat website.

Oh, and I don't want to forget to mention how welcome you will be in the BVI. The residents, called "belongers" are some of the friendliest in the Caribbean and are truly happy that you came. You will be too!

Enjoy the Gateway to the BVI and may all your "island" vacations be as pleasing and memorable as ours.


-- Lynn McKamey (ScubaMom)