Welcome to ScubaMomís Gateway to the Caribbean! I hope you find lots of useful travel and diving information within this Web Site and will use it to enhance your vacations to the "islands".

My husband, Kenneth, and I first visited the Caribbean in 1987 on a small cruise ship which stopped at a different destination each day. We started in Barbados, an interesting island with lots of historical ruins, sugar cane plantations, and a beautiful eastern coastline with crashing waves on craggy, rocky shores. The ship floated westward to lovely, quiet Grenada "the spice island", then cruised northward along St. Vincent & the Grenadines to lush tropical St. Lucia with its landmark Pitons - towering twin peaks which can be seen for miles. We spent a day driving an open-air moke around exquisite St. Barts and then "shopped 'til we dropped" in St. Martin. Our last stop was in the breathtaking Virgin Islands. This being our first cruise experience, I remember spending many moments deckside gazing out over vast blue waters and watching the last island disappear in the distance as the next one appeared on the horizon.

Since then, we became "land lubbers" and began narrowing our search for memorable places by staying at two or three resorts on each visit. We also became scuba divers, adding a new underwater dimension to our vacations.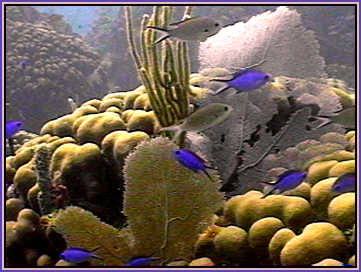 For most of us, vacations give us precious time away from the grind, the rat race, the routine. They provide a place to relax, see and experience different surroundings, enjoy leisure time and activities, sample wonderful food, and try some island sports not available at home. High expectations ... something we all have when setting aside time and money to play for a few days.

During our travels throughout the Caribbean, we've found many outstanding resorts, each with its individual charm and ambience. We like excellent cuisine, gorgeous beaches with coconut palms swaying in the breeze (just like on the postcards), comfortable rooms near the water with a fabulous view, friendly staff, great service, lots of activities and watersports, and a wide choice of day trips. A place to enjoy, relax, and not have to worry about any little thing.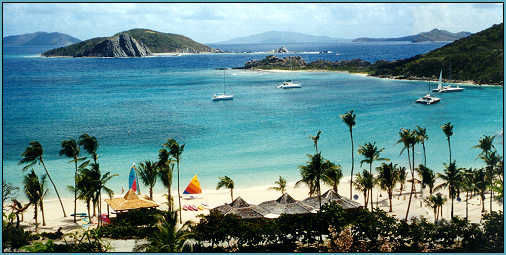 We prefer four or five star resorts that are neither pretentious nor presumptuous. To us, cocktail dresses, coats and ties, and a suitcase full of accessories do not belong on a relaxing Caribbean get-away. Casual resort wear for evening plus a couple of bathing suits, shorts and T-shirts for day wear - all of which can be packed in two carry-on bags - is perfect!

We usually visit the Caribbean twice a year for two weeks at a time and stay at several resorts along the way. You'll read my reviews of Guana Island, Biras Creek, Little Dix, and Peter Island in the BVI and of Young Island, Petit St. Vincent, and Cotton House in St. Vincent in the Grenadines to name a few.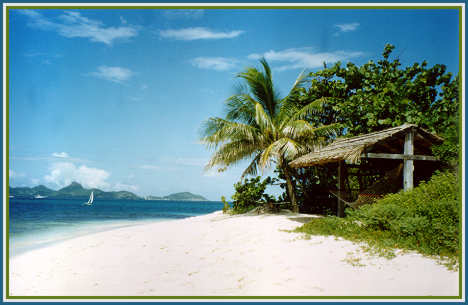 I'm often asked which island or resort is our favorite. The answer is all of them for different reasons. You will find my reviews very "in depth" with lots of photos and descriptions of our experiences. My purpose is to give the reader enough information to decide which island or resort might be that perfect Caribbean destination he or she is searching for.

Because part of the beauty and charm of the islands is touring, sailing, snorkeling, and diving, I highly recommend that those planning to visit the Caribbean work with a travel agent familiar with the accommodations, ferry and airline schedules, scuba operations, yacht charters, and other activities available to make your vacation one of the best ever. Visitors can, of course, just reach the resort, check in, and relax on the beach for a week or so, but they might be missing half the allure of the Caribbean! We use Ulf Carlson of Olson Travel & Nautical Charters (800) 525-8090 or (361) 643-4555. He has been sailing and vacationing in the Caribbean for many years and has a wonderful Charter A Boat website.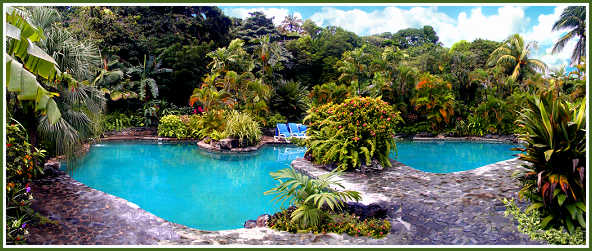 Enjoy browsing my Gateway to the Caribbean and may all your "island" vacations be as pleasing and memorable as ours.


ScubaMom

P.S. We also returned to St. Lucia and Anguilla, two other wonderful Caribbean destinations totally different from each other. St. Lucia is truly tropical and offers many day treks through botanical wonders, plus bedazzling underwater adventures. Anguilla is a flat little island with some of the most impressive white sand beaches, resorts, food, and snorkeling in the Caribbean. We stay in Barbados for a day or so on our way to the Grenadines. You can read my reviews about the islands, resorts, and our trip by taking the links below.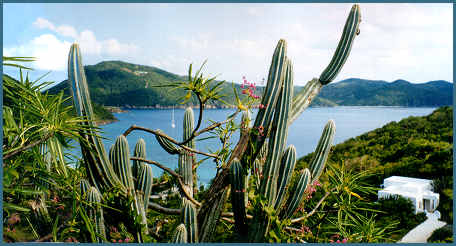 Alas... so many islands... so little time...

And last but not least - many of the photos in this Web Site were taken by my dear husband who never complains of snapping yet another picture of paradise for me! Or nowadays, also snapped by me - he's taught me how to take good photos - I think it is so he can go windsurf while I have fun with the cameras.

Thanks Kenny.