Tucked away along a tiny lane in a gorgeous wooded area of upstate New York near Chestertown is Friends Lake Inn, a beautiful year around getaway destination with spacious rooms, swimming pool, a pond, miles of walking (and cross country skiing) trails, and access to the nearby lake. It has everything expected in a top quality inn and anything a guest might need for a vacation stay.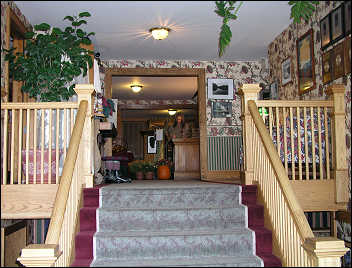 Friends Lake Inn features a delightful wine bar and lounge, excellent restaurant with gourmet menu, common room on the second floor, and downstairs holds a private dining room (perfect for intimate parties), a wine cellar, plus a billiards room with comfortable leather seating.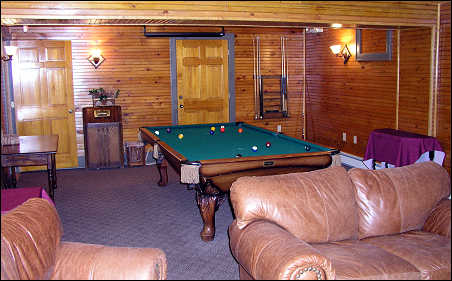 Guests will find lots of large common area rooms to enjoy their stay on three levels of the inn. It has an elegant, yet very relaxing atmosphere and lots of space for 34 guests.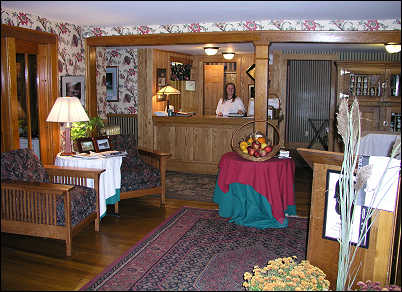 The inn has 17 rooms, all with views and some have Jacuzzis, steam showers, and/or private balconies. Most of the rooms on the second and third floors face the lake; second floor rooms have screened porches with chairs - a great place to enjoy the vistas. Three rooms face the pond and gardens behind the inn, also a lovely view. Ours was one of these and we enjoyed a fireplace, spacious room with king bed, and private porch with rocking chairs. It was a great place to relax while surrounded with beautiful fall foliage.