Long known as a luxury inn romantically located overlooking two tranquil ponds in a quiet area of Vermont, the Inn at Sawmill Farm has been welcoming upscale guests since 1967. As a prestigious member of Relais & Chateaux it offers some of the most outstanding cuisine in the Northeast as well as providing an interesting array of rooms, suites, and cottages to those looking for privacy and tranquility.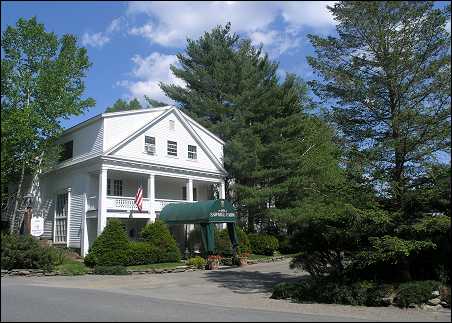 An 18th century barn, masterfully converted to housing elegant entry way, living rooms, lounges, and 2 dining rooms is breathtaking. Warm woods accent lovely furnishings and surround guests with an aura of exquisite surroundings.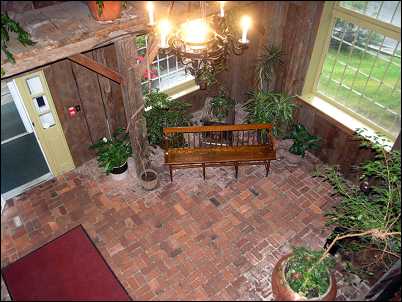 Entry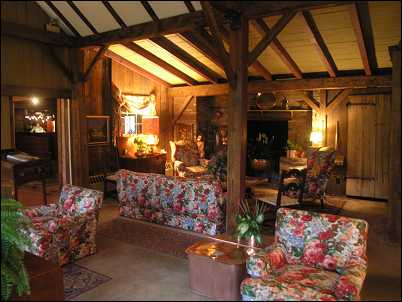 The inn gets our highest marks for excellent dining - service, menu, presentation, and preparation. It also has an endless wine list. Brill Williams oversees the kitchen and does a marvelous job! One night our waitress was his daughter Chi Chi and she expertly made selection suggestions and served us perfectly.

Guests can choose from 10 rooms in the main house or 11 located in various buildings near the pool gardens and along the lake. Each room and suite is different but all are elegantly decorated with soft colors and Victorian furnishings.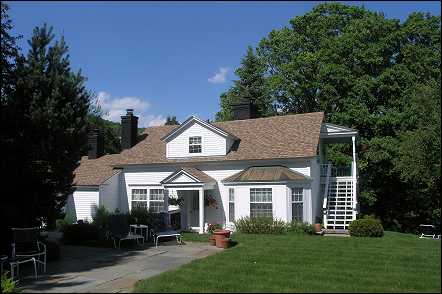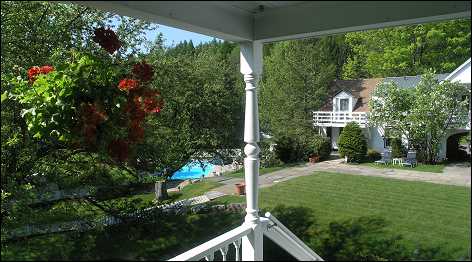 We stayed in one of the two pond side cottages - the Woodshed - a short walk from the main house. It had a spacious room with king bed, a desk, two fireside chairs, and a table. A stairway led to a loft with one twin bed - perfect for a 3rd person or child. The back door opened to a porch which had a picture perfect view of the pond.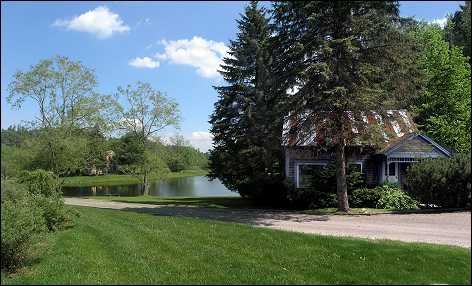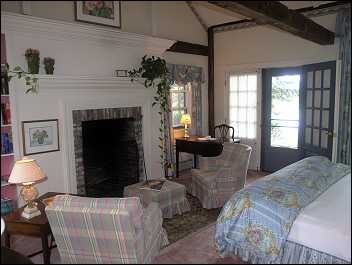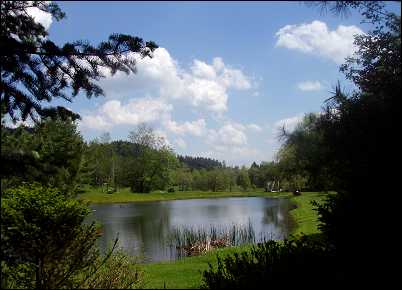 The cottage was air-conditioned, a nice addition in the summer warmth. An overhead ceiling fan provided further circulation. We'd hoped for a cool snap so that we could start a crackling fire, but alas, it didn't happen during our stay.

We spent lots of time on the back porch enjoying the view and browsing through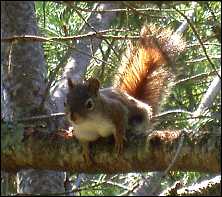 books. Birds flew overhead and floated around the tranquil pond. A cute squirrel lived in a tree beside our patio and I had fun taking his picture.

My only complaint about the cottage was the horrid bed - the springs had long since worn out and as Kenny sat on one side, my side bounced up. It was like sleeping on a teeter-totter all night long. Had we been at a "motel 6" at $49 a night, perhaps it might have been expected, but not in a $400+ room! If you plan to stay at the Inn, I'd ask if the beds have been replaced lately and hopefully with some of the new pillow-top dream beds that most of the upscale inns and hotels have added.

The grounds are expansive and centered around two large ponds filled with trout for those who like to while away the days fishing. Guests have access to canoes and bird watchers will be delighted with the water fowl that visit the ponds.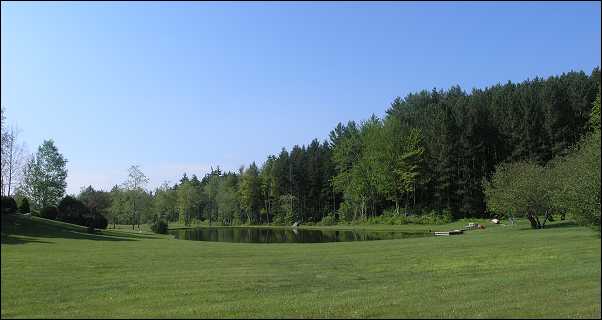 Guests can also swim in the pool, play tennis, go on walks through the woods, or just relax in the colorful gardens and gazebo. The Inn will gladly prepare a gourmet picnic lunch for pond side dining.

Our visit was quite enjoyable and we'll carry fond memories of the wonderful dinners that we savored during our stay. For more about the dining at Sawmill Farm, read this excellent review by Norm Goldman and Lily Azerad-Goldman.