My husband Kenneth and I have been visiting the New England states for over 10 years in search of fall foliage and relaxing summer retreats. Some of you may have read our trip reviews that outline each adventure, where we stayed, dined, and roads traveled including maps.

I thought it might be a good idea to have a page that links to each trip report and inn review to make your own search for the "perfect place" easier to find within my website. Our travels take us to a variety of inns and lodges from comfy family retreats to elegant, romantic getaways. Most all have a bar or lounge and dinner restaurant since after a day of driving, we look forward to unpacking, unwinding with a drink, then sitting down to a leisurely dinner, ending with a walk back to our room for the night.

We live on the Texas coastline, home of land flatter than a pancake (which stretches as far as the eye can see) embellished with scrubby trees, cactus, and sea grass. We love our part of the Americas but also love to visit the northeast that provides completely different surroundings of hills, forests, mountains, streams, and babbling brooks.

Hope you have as much fun finding a great little inn as we have.
VERMONT INNS:
Inn at Sawmill Farm - West Dover, VT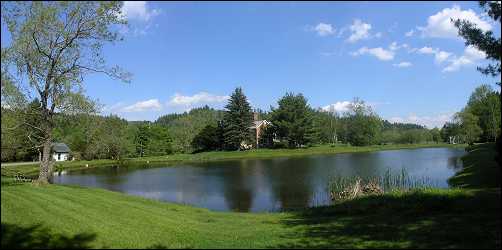 A prestigous member of Relais & Chateau, this historical and elegant inn offers upscale accommodations and some of the best fine dining in New England.

Johnny SeeSaw's Lodge and Inn, Peru VT.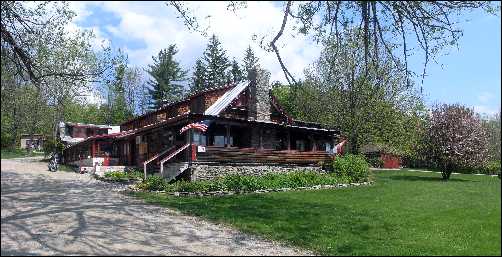 If you are looking for a spotlessly clean, fun, and enjoyable place to stay in the beautiful Green Mountains of Vermont, then Johnny SeeSaw's may be a perfect destination. The relaxed atmosphere, rustic accommodations, and hospitality of owner Gary is hard to match by any other inn of this type we've visited in the North East. Yes, you can bring your children of any age and also your doggie too! (The only establishment in our reviews that allows this).

Weston Inn - Weston, VT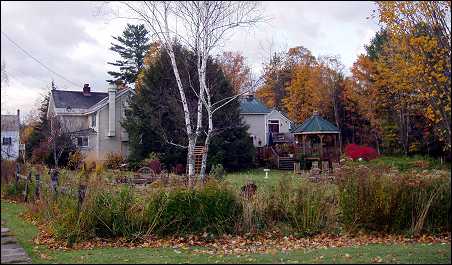 Shoppers take note of this comfortable and charming inn within walking distance of the famous Vermont Country Store. It features rooms in the main house and "coach house", along with a great little bar and dining room for breakfasts and dinners.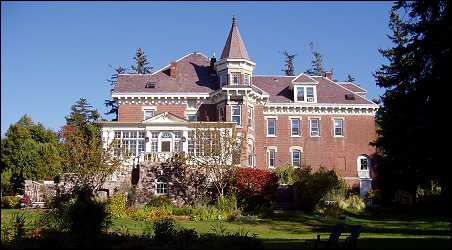 This is a grand example of a gorgeous historic manor in the center of a bustling city. Guests will enjoy elegant furnishings, lovely bedrooms, a large garden area, and delicious breakfast. It is within walking distance of the downtown area of Burlington. The staff will be glad to make dinner suggestions.

The Wildflower Inn - Lyndonville, VT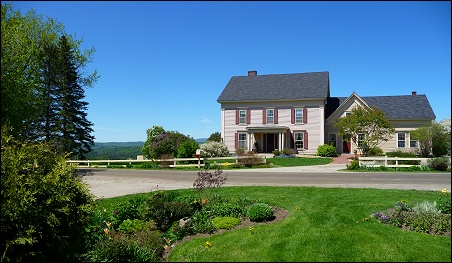 If you are looking for the perfect family vacation, this is the place! The Wildflower Inn features deluxe suites in all sizes from single large rooms to 2 bedroom, 2 bath units and has an excellent restaurant for breakfast and dinner. There is truly something for all ages to do - swim, fish, hike, bike, play tennis and lawn games. Children will love the indoor and outdoor play areas, visiting the barn full of animals, and taking wagon or sleigh rides (depending on the season). Parents and grandparents will enjoy the nearby spa. The Inn is also in a spectacular location with wonderful vistas and views.

Windham Hill Inn - West Townsend, VT



This is the ultimate example of the perfect country inn, truly in the country far, far away from the daily grind. Accommodations range from charming and cozy bedrooms to elegant suites with views to die for. Breakfast and dinner are both outstanding. Guests will enjoy walking the nearby trails or swimming in the pool.

NEW HAMPSHIRE INN:

Manor on Golden Pond - Holderness, New Hampshire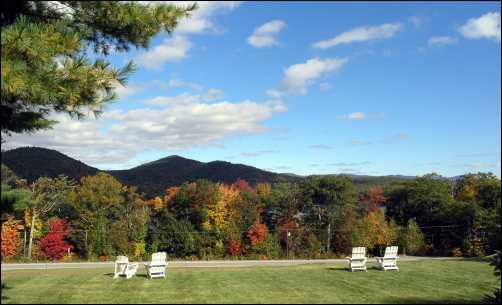 A classic country inn overlooking Golden Pond a short walk across a country road. It has luxury accommodations within the inn as well as cottages scattered along the crest of a low hill. We loved the elegant bar before dinner in the evenings.

MAINE WATERSIDE INNS:

Dockside Guest Quarters - York Maine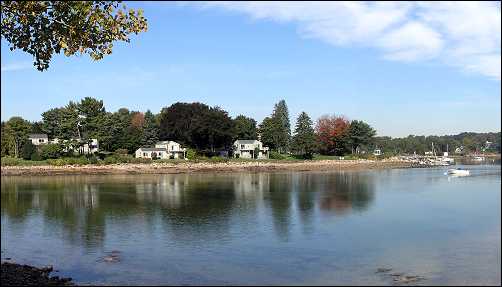 Dockside has been owned and operated by the same family for two generations. Cute bungelos sit at waters edge and have wonderful views of the sunrise and harbor boats going to and from fishing expeditions. The restaurant and bar, also family operated, has some great seafood as well as steaks. It is a pleasant place to spend some time near the ocean.

UPSTATE NEW YORK INNS:

Friends Lake Inn - Chestertown, New York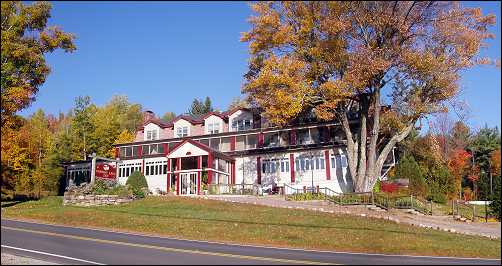 Another classic country inn, Friends Lake Inn sits on a scenic backroad and features a picture perfect bar, lovely guest rooms, and excellent restaurant with some of the best cuisine in the northeast. Wintertime brings cross country snowshoeing and summer brings leasurely time spent at the inn's private lakeside area. Wine lovers will be delighted with the long list of selections and can also purchase some to take home.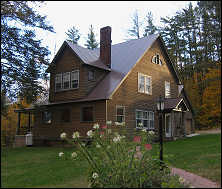 The inn also has a deluxe 3 bedroom ~ 4 bath vacation rental house across the road available for weekly stays - great for families or 3 couples traveling together. The home has gorgeous views of Friends Lake and the surrounding area. Children are welcome in the house, and the inn can arrange a private dining area for those who would like to have family dinners there, or babysitters can be arranged for parents wanting a romantic dinner.


The Fern Lodge - Chestertown, New York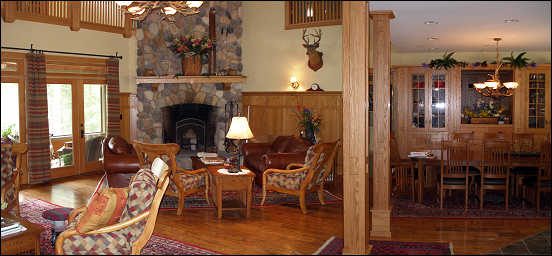 The Fern Lodge just opened summer of 2006 and is one of the most luxurious Bed and Breakfast inns that we've ever visited. Sitting at the edge of Friends Lake it features three fabulous bedrooms - each with a fireplace, jacuzzi, separate shower, and porch. Guests enjoy a large living room, dining area, spacious verandah overlooking the boathouse, and game room complete with a movie theater. This is truly the perfect hideaway for romantics! Note: dinner is not available at this inn, however, Friends Lake Inn (see above) is only a short drive away.