Corpus Christi, located on the Gulf of Mexico in South Texas, is halfway between Houston and Brownsville.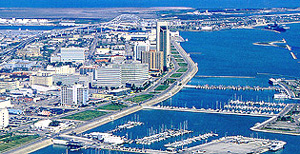 Known as the "Sparkling City by the Sea", visitors will find gorgeous ocean views, and many activities centered around beaches and watersports - fishing, sailing, windsurfing, and just plain old swimming and relaxing on the beach.

I have provided maps of the area with suggested places to dine, stay, and things to do. You can also take a weather link to find out more about what to pack and wear if you are headed this way for a vacation.