Peter Island is featured in many tropical travel books as one of the best resorts in the Caribbean. It has five stunning beaches, lots of activities, 1800 acres of island to explore, two excellent restaurants, a full service spa, plenty of day trips, and almost everything anyone might want to do during an island vacation.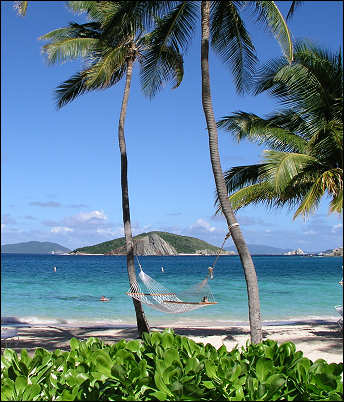 Couples will find a romantic setting, divers will like the on-site Scuba shop (and Randy Keil who runs it), nature lovers can enjoy miles of walking trails with fabulous views and vistas, families with older children will find that the resort offers activities and adventures for everyone to do as a group or separately.

The resort has many different accommodations from those set in lush tropical gardens near the pool or right on the beach, to elegant hillside villas, some with four bedrooms - again offering something for almost everyone.

Peter Island IS one of the best all-around resorts we have visited in the British Virgin Islands. You might agree. Take the links below to my five page review...