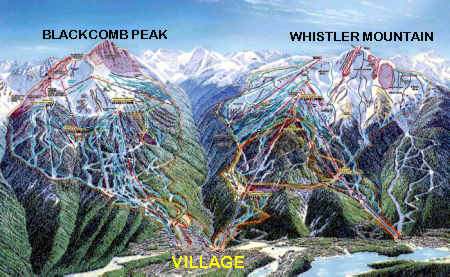 click map for larger image


Whistler has been voted the #1 ski resort in North America and I totally agree with that. It is in a beautiful setting, has accommodations for every style and budget, is almost as large as Snowmass and Vail combined, has more vertical drop than any other American ski resort, and is a wonderful all around resort even for those who do not ski. If you have some extra time, also visit Vancouver and Victoria. All are fun to visit in the summer too.

We've been to Whistler four times and plan to return again. Read my travel reviews and reports to find out why.